Discussion Starter
•
#1
•
Friends, I've searched on this forum including posts by rabbit, PetrolDave, etc
Here's the situation. My car is 2005 B7 A4, RNS-E had software version 500 IIRC.
1) as I'm in Singapore which has no support for NAV DVD by Audi, all RNS-E units are aftermarket installations. I bought mine from someone who bought it from eBay but never installed it. It was sent to Europe for unlocking of VIM by the previous owner.
2) After installation of bluetooth, RNS-E, everything worked with MFSW functions, etc. Intermittently there the unit would hang and freeze even with ignition off, but removing battery would solve the problem.
3) Now the RNS-E is showing this, it suddenly happened one day: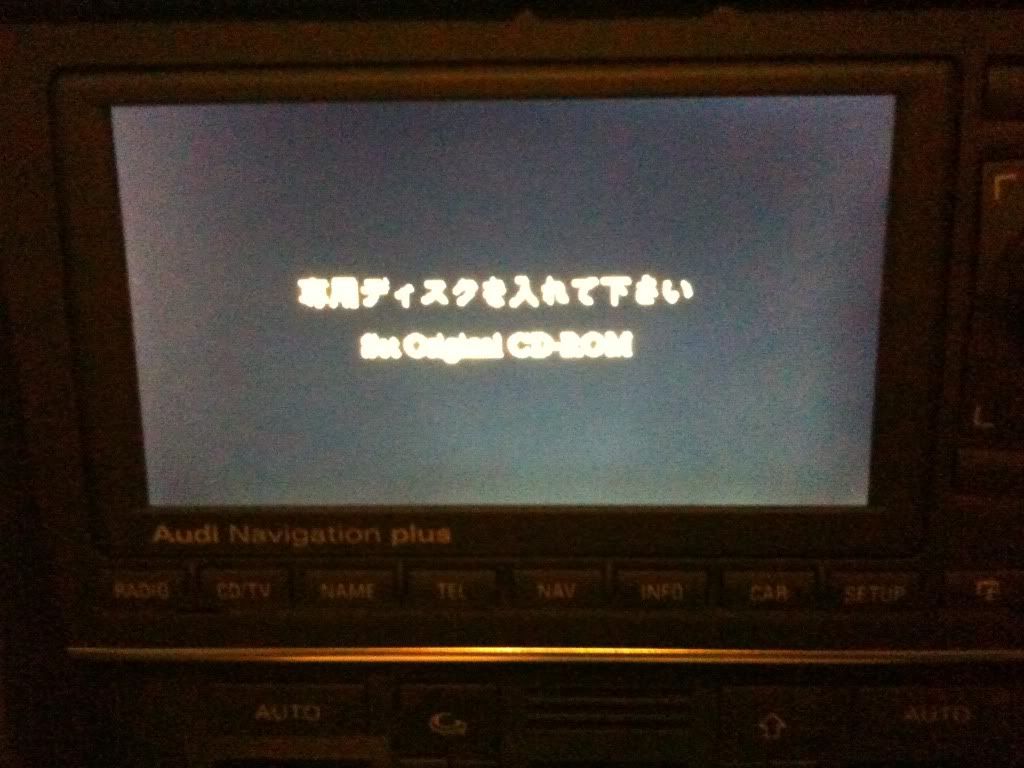 4) Removing the battery does not work, after re-connection the unit shows the same display.
5) There is no read-out via VAG-COM, which was possible before. The unit completely does not respond to any combination of button pushing.
6) Screen opens and closes, no problem. But I have no original DVD to try to fix this.
Somebody, please help me. Thank you very much!