Discussion Starter
·
#1
·
Have just completed a temporary install of the DVD navigation in my A6. Just thought I'd share.
My A6 has the MMI High (color screen) and Multifunctional Steering Wheel but not much else when it when it comes to options. I bought the DVD Navigation unit on EPAY. Also bought a GPS antenna with magnetic foot locally. The GPS antenna sticks nicely to the metal mesh on the dashboard: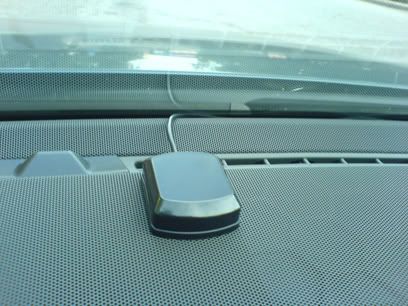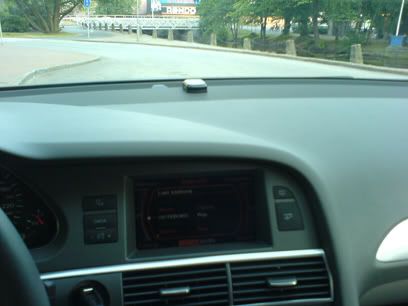 Then routed the cable to behind the glove box. Noticed that the CD Changer has the exact same connectors as the DVD Navigation unit so I plugged them into the DVD Navigation unit instead of the CD changer: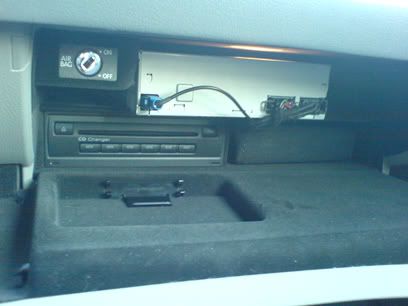 Connected the GPS antenna, loaded the DVD map and tested. It works great. Even TMC and FIS/DIS works: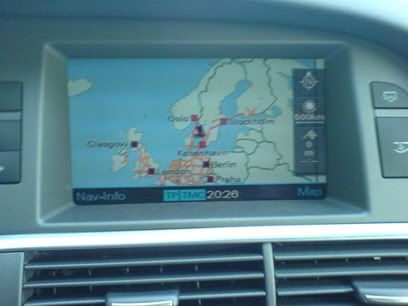 Although this install is not as clean as I would like it to be it works fine for some holiday driving. I don't use the CD changer much as it doesn't handle mp3's anyway. If I select CD in the MMI it says CD NOT INSTALLED - fine with me.
Have ordered the proper GPS/GSM shark fin antenna and cables for installation in the trunk so will do that after the holiday. By the way, no recoding at all was necessary. Thinking of ordering one of the Bluetooth phone options and install that while I move the Navigation to the trunk. The phone unit goes under the driver seat right? Not sure which one to go for though. I'm leaning towards the Motorola one with the hand unit.