Discussion Starter
·
#1
·
Hi,
Sorry, I'm a little clueless about this right now. Initially, I thought the RNS-E couldn't go in a 1999.5 B5 A4. Then I see that you can get an A6 unit, modify the faceplate and make it fit as long as you have the updated double DIN cage.
Now, I have a 1999 A4, which is before the CAN BUS wiring. My car came with the Concert radio, but I am upgrading the center console to fit the Symphony in hopes of getting a Nav+. I know the wiring is going to be different since I don't have the CAN BUS...is there an adapter that I can get and plug n play to make it work in my car?
I initially thought I was going to be stuck getting the old Nav+ if I wanted Nav in my car, but I would really like to get the RNS-E version if it can work. ANY help would be GREATLY appreciated.
Old pic of my car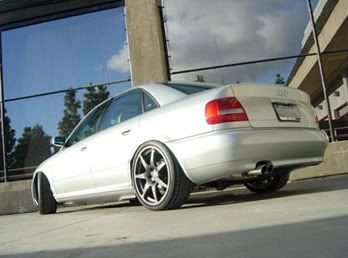 THANKS!
Chard