Discussion Starter
·
#1
·
Hello to All,
First, I introduce myself : I am Patrick, and I am from Paris - France.
My last Audi, who is my seventh one, is a A4 B7 Avant, equipped with a GPS RNS-E.
Following the different detailed installations showed on this Forum, I have bought a Dietz 1417 and a Boss DVD 3000B DVD player.
I have just finished the installation who looks fine
.
Here is a picture: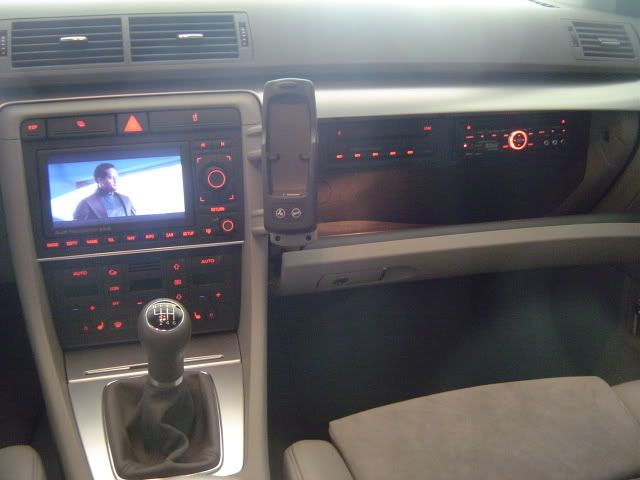 However, I am facing a problem
: I have some big interferences and parasites. The image has some continous horizontal parasites. Another example, is when I switch on my car, I can hear the sound (a little one) of my engine (who is a gasoline). And when I turn on the exteriors lights, I have, again, another new noise
.
Where it could come from? Why I have so much interferences in my installation? Is it due to the way I have wired the connections!! :?: (all directly behind the RNS-E).
I have made the same installation in my previous A4 B6 with the RNS-D, and I have never met this problem.
Thanks for your thoughts and supports.
Gasy