Discussion Starter
·
#1
·
Install pics of Glovebox CD changer (part number 8E0035111D) in B6 S4.
1st I bought a single din tray from the link below for the changer to sit in.
http://www.autosave-scotland.co.uk/shop/item.php?id=604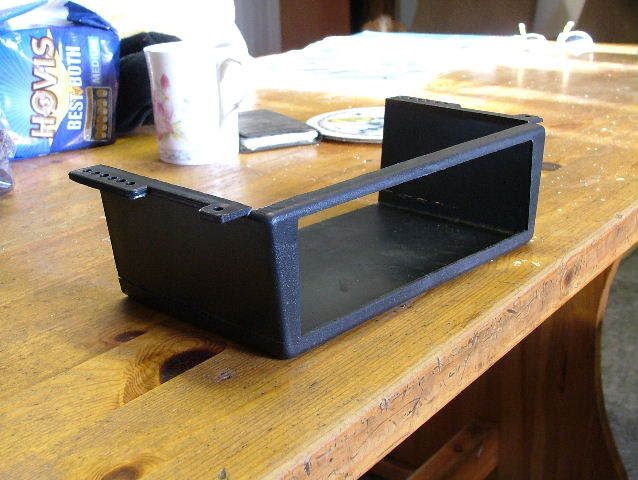 Measured up what had to be removed from the tray and cut excess off.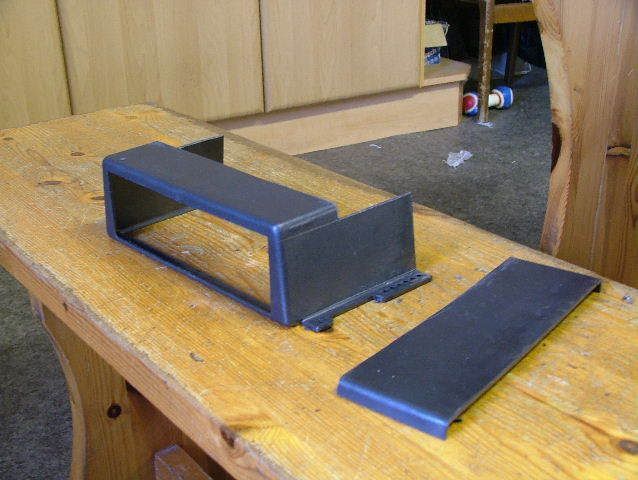 As shown below, the tray sits very nice in the top of the glovebox.
Note, its sitting nearer the middle of the glovebox, as I wouldve needed to cut more off the tray to get it past the bit that sticks out next the airbag switch bit (if you know what I mean!), where the changer would sit in the proper glovebox. Also with the taper on the side of the tray there would be a gap anyway, so took the easy way out with less cutting, and it means theres a space for my phone charger as seen in a few pictures down! It also fits in well with the partition on the top-left bit as well, so your not losing anything for the top left compartment.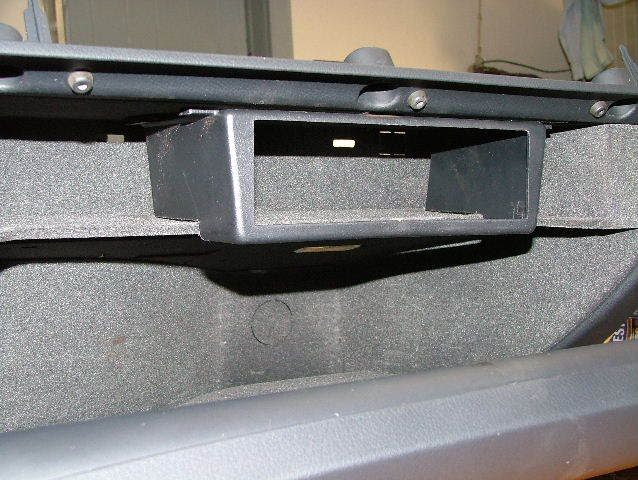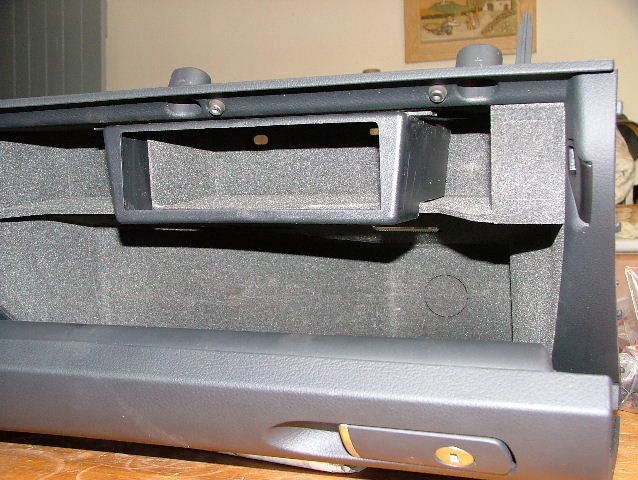 I had to cut the back of the glovebox to get the changer fully in, so measured up rear of changer and cut. I made it pretty neat, so the hole actually secures the rear of the changer in place as well.
Drilled and bolted tray to roof of glovebox and fitted changer.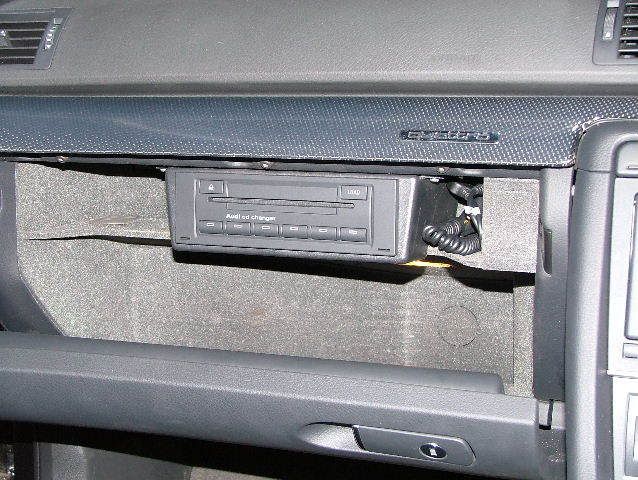 I got the changer cable from Glasgow Audi, (part number 8EO 051 592B). My original and preferred method of wiring was to plug the connections into connector 1 of the cars loom, but couldnt manage to do that for some reason, (think it was different pins, dont know why!). So ended up just disregarding the CD changer wires from the Plug'n'Play connector (connector B) and plugging the audi lead straight into the PnP. Also scotched locked the ground wire of the changer lead onto D12 of the PnP.
Plugged the PnP back into the RNS-E and could hear the changer firing up! Everything works fine, my unit mustve been coded for changer beforehand as the option was there on the CD menu before I installed the changer.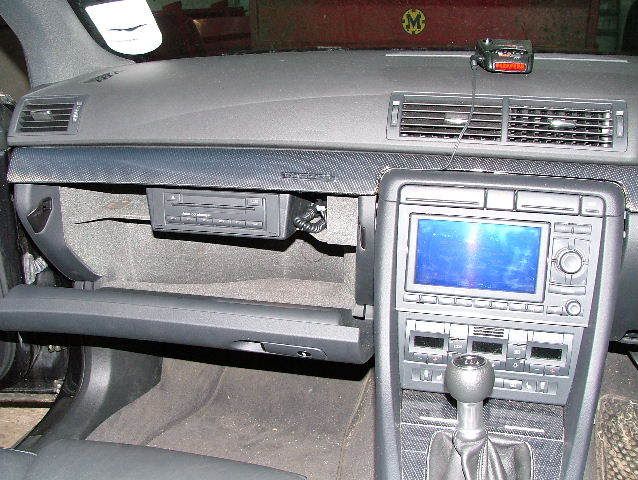 Its working great, job done and all for £4!
(Sorry for the quality in some of the pics, they were alright before I reduced them!)