Discussion Starter
·
#1
·
My DIS screen works and sometimes doesnt work.. i did the following...
The vag procedure is as follows for the DIS.
Instrument Block>Adaptation 07>Channel 62>Change value shown to 21.
Save and exit and wait 'til your ECU recognizes RNS-E could take 10 seconds or 10 hours.
i tried it and it didnt work... so this morning i started my car and it worked... i was happy, but now after work it doesnt work... wut is going on ?
i think this might be my reason but can anyone confirm this ...
The main problem is I'm unable to change coding from 8 to 1 because i don't have steering wheel control, cd changer, or even tv tuner. There are 4 trouble codes in RNS, it includes all of the above... non exist units un-communicate and missing coding wiring.. any help would be much much appreciated
And the cable I'm using is HEX-CAN.
and then back to this...
WHY WHY WHY !!!
and in an unrelated note ... my mp3s all work but how come when i go to just list track name instead of file name .. it does this...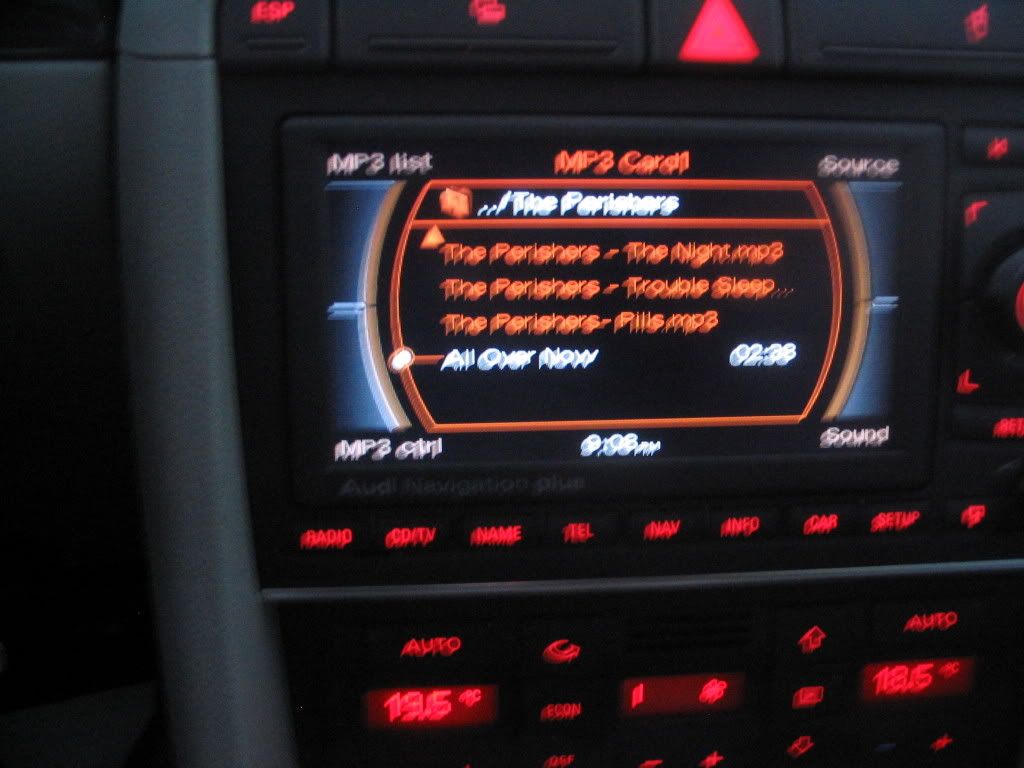 like some of them have the folder in front of them and some don't.. i wanna see just the name of the song and not the folder and the song... and also i read that once i press the cd/tv button and hold RETURN.. i can list my files like thumbnails. does anybody have a screen shot of this... i cant get this to work, am i doing something wrong...??????????
TIA, u guys have always been helpful
james
[/img][flash][/flash]